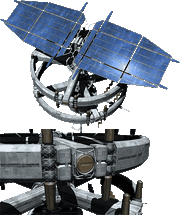 ISPV 7 is a space station owned by the Technora Corporation.
Sections
Control Section
The main control center of the station, it also serves as a mission/traffic control for incoming and outgoing ships.
Known Employees:
Debris Section
Located all the way at the bottom. It's derogatorily referred to by non-members as "Half Section".
Known Employees: